The Encounter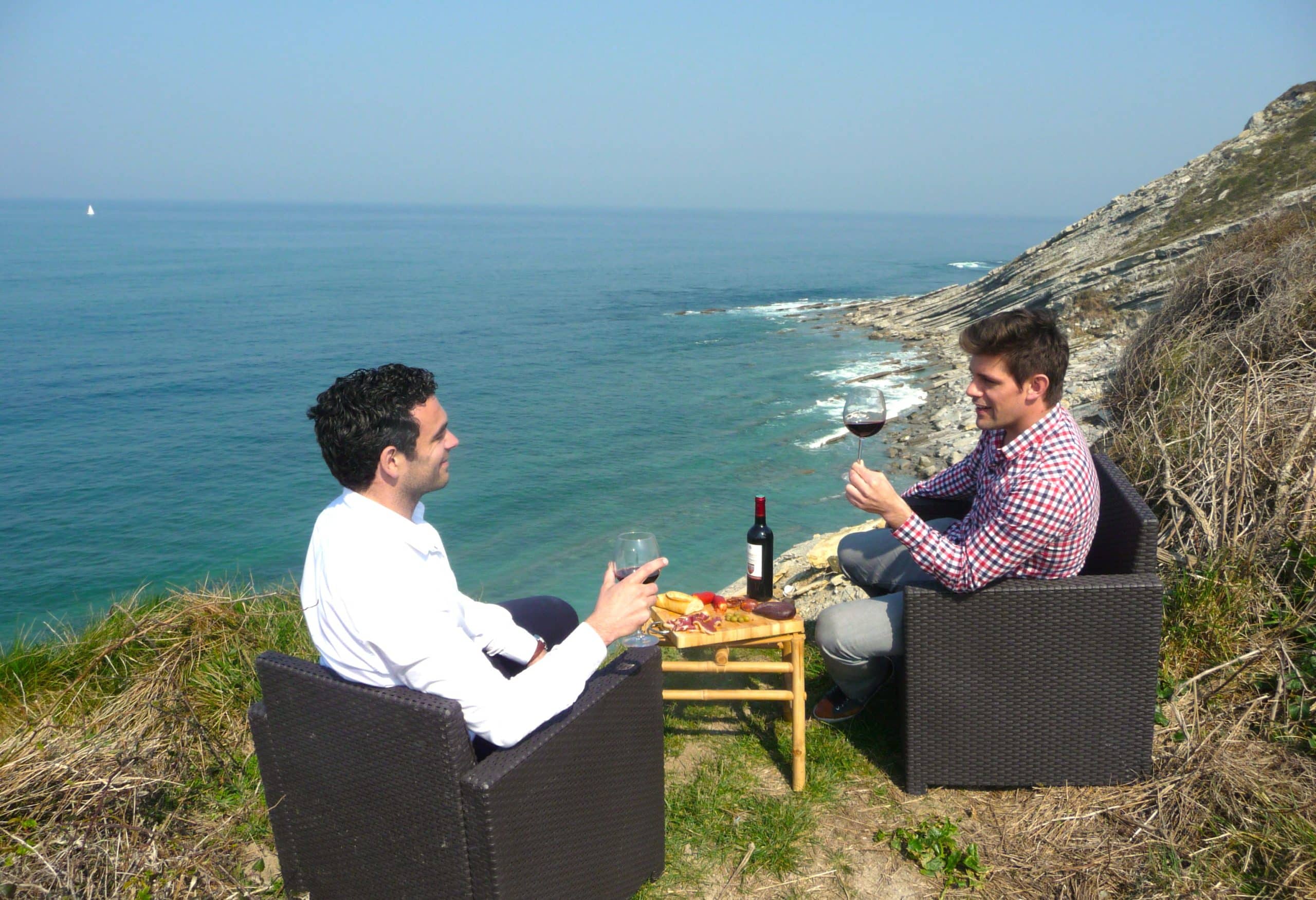 Erronda is above all an encounter between two people in awe of the Basque Country.
This association was born born thanks to a shared passion for rugby and the ambition to offer intense emotions within a magnificent land, the Basque country. 
Peio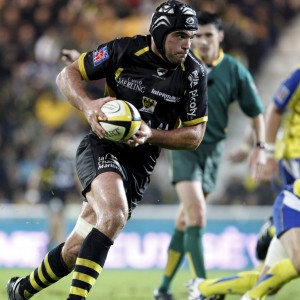 " Native of the Basque Country , I grew up at the foot of the Pyrenees, my goal was becoming a professional rugby player. After more than 10 years, in large clubs in the South West, I forged a strong character and a high expectation to have things delivered in the highest exigence.
With my roots, I'll let you discover unknown facets of my land. "
Alexis
" Grandson of the famous pastry chef Cyriac Gavillon founder of the" Maison Dalloyau" and creator of the famous pastry : L'Opera, I am receiving my love of food and good wine from my origins.
After various experiences in communication agencies focused around events such as the Rugby World Cup in 2007 and cultural events , I returned to the Basque Country to meet this essential need , share moments with friends and letting the gourmet emotion taking you over! "
Cyriaque Gavillon
Founder of the Maison Dalloyau

« From Argentina and installed in Basque Country, live near from the Atlantic'sOcean, I was able to take advantage of the king sport…The Surf! After my comunication and photography studies in Barcelona and a lot of trips around the world, I had developed my sense of sharing of Basque culture. My vocation in Erronda : make of your events unforgettable moments and guide you around the surf spots! »
---
An idea
Through Erronda's offering, we are aiming at introducing you to the pleasures of gastronomy, sports, and culture in the Basque Country.
Guided by our creative minds, we have constructed an unique event agency… We combine our energy and expertise to create exceptional events in the heart of major events in the Basque Country.
Our commitment will continuously generate your amazement, bringing you to real emotions and making your event an exceptional moment to remember.

---
A Land
The Basque Country is a jewel along the Atlantic coast, offering both the pleasures of idleness and authentic traditions. The "Casco Viejo" of Bilbao, the main beach of Biarritz, the top of the Citadel of Saint Jean Pied de Port to Pamplona Calle Estafeta, the Basque Country offers a wide range of landscapes, environments and traditions .
Renowned for its excellent cuisine, its spaces filled with quality and unusual charms, we are asking you to let yourself be seduced by the diversity of its seven provinces.
We will discover its most secret corners and unusual characteristics.
---
Expertise
Define
Design
Orchestrate
Erronda is a unique event agency in the Basque Country. Our philosophy is to make you discover all the richness of this country at the heart of many cultural events, sports and food.
Whatever your project, your desire or your passion, we invite you to share with your clients, employees or friends during these exclusive getaways, ensuring you through our selection of events, a personalised plan that will meet your expectations and objectives.
A customised offer, efficient and well managed, we are listening to your needs and we accompany you along the entire project, this is Erronda commitment to suit your requirements
Values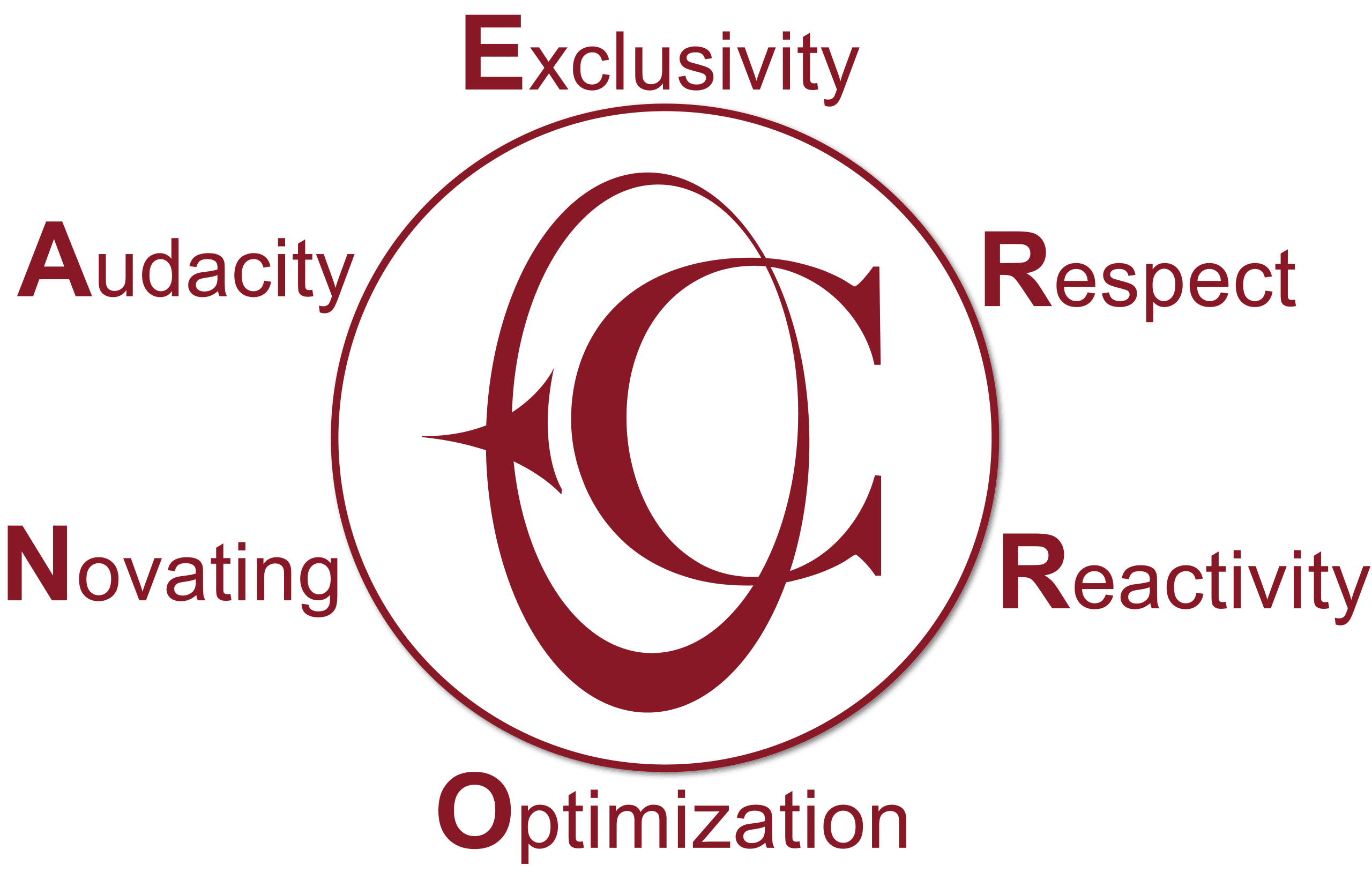 ---
Erronda's advantages
  > Imagine exclusive events at the heart of major happenings of Basque Country.
> Associate to your events "well-known" personalities depending on themes.
                     > Create a privileged relationship between you and our partners to share these convivial moments.
        > Guidance for our guests in the heart of our "Emotions".
---
You are ?
Businesses :
An executive ? A director ? You need to motivate your colleagues, to create links or develop loyalty with your clients, trust us of our creative approach.

Seminars / Team Building :
A theme, a spirit, an event to stimulate and boost your corporate culture. From idea to realisation, we create with you a special event to meet your goals.
Inauguration / Launch of product :
One special moment, an amazing evening : stage your event for showcastinf your product or your etablishement with a stage according with your goals.
Rewards system customers / Contributors :
An exceptional day, a prestigious show, enjoy special moments to maintain your business relationship or reward your best people.
Associations :
Are you an individual? Come and challenge yourself, find yourself, live unique moments with friends and family.
Congresses / Conferences :
Proposal eclectic partners and well-known, excellence to make your event a success.
Individuals :
Are you an individual? Come and challenge yourself, find yourself, live unique moments with friends and family.
---
Our proposals
Catalog of emotions: : La Sélection 2017

Erronda created exceptional events within the annual events of the Basque Country. Our goal? You discover unusual places and unexpected delights.
For this year 2017 we have selected 10 unique emotions for you.
Let yourself be seduced by our "emotions' catalogue".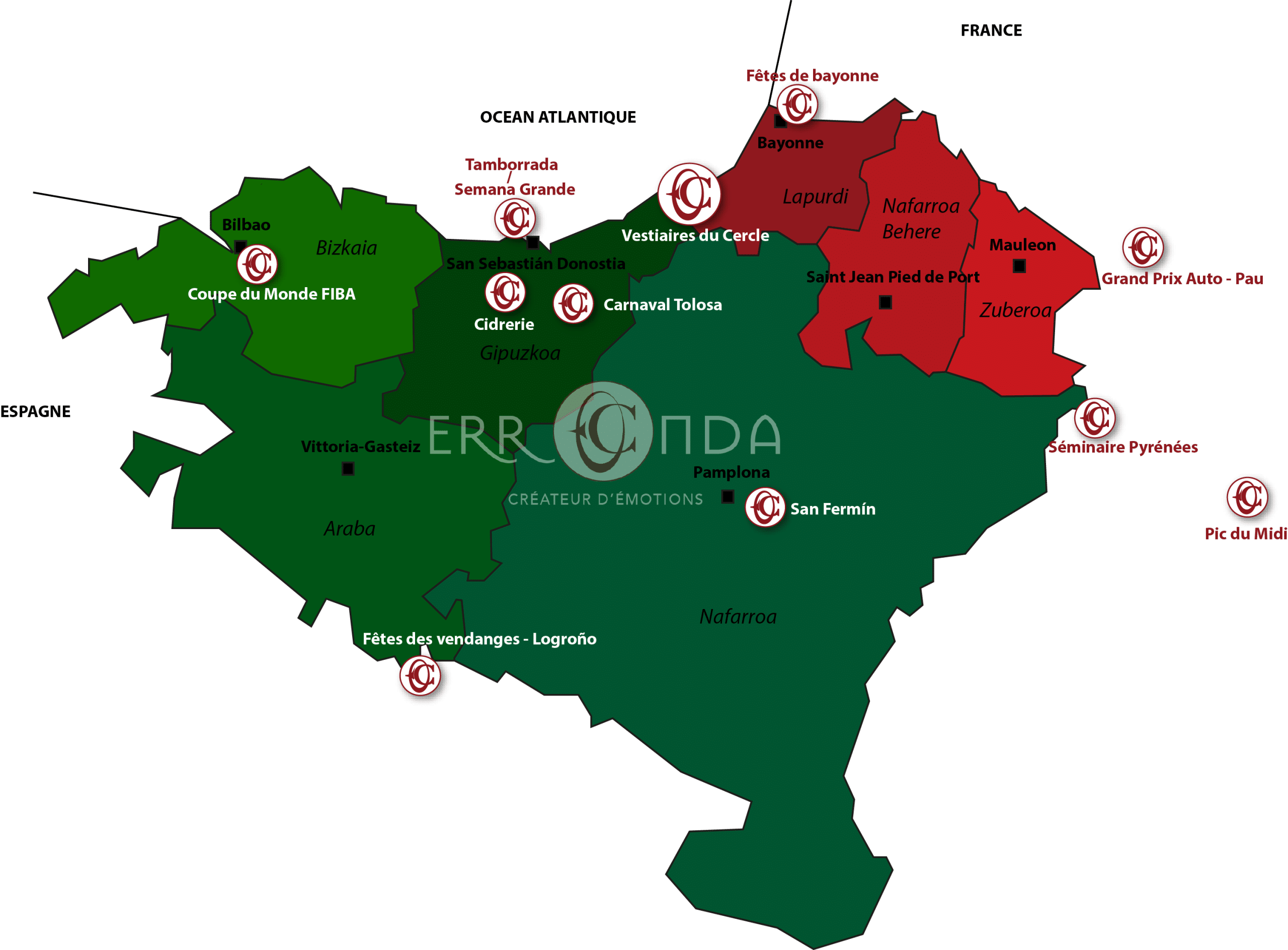 Emotions "a la carte" : Tailor made
We organise your stay tailor made , you have a project, a passion, a desire, choose a la carte an emotion and Erronda offers a list of events in accordance with your requirements.
Erronda organises with all its partners to :

Create and strengthen relationships between your employees.
Develop and boost your customer relationships.
Share special moments with your friends.
---