Je souhaite vivre l'émotion Fishing your meal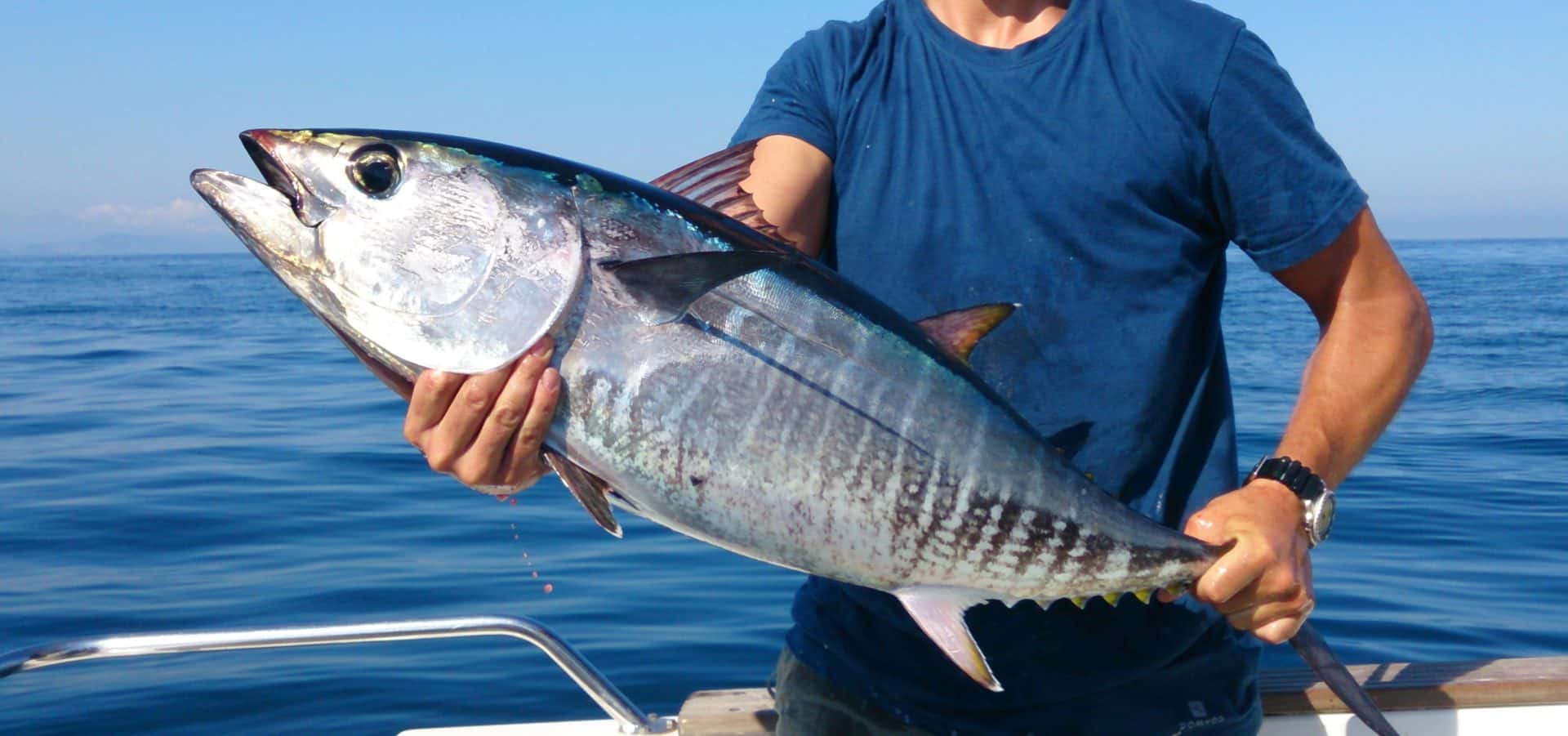 Fishing your meal
Basque Country
Fishing & starred gastronomy

Imagine...
You throw your fishing line into the water and get a beautiful sea bream, which will not resist you. Back in port, the chef waits to give you his precious culinary tips! Here you can taste it Spanish style…

Midday
From 4 people
250 €
I want to live this emotion!
The +...
Tips from professional fishing guides
Discover the different local fishing techniques
Share an exceptional meal with our chefs
Gourmet fishing contest with friends


Practical Information

> Depends on fishing seasons

> Providing fishing equipment
The program...
7h : Embark on your private boat: Sea fishing/ Coastal fishing
7h – 11h : Fishing with the techniques of our specialists
11h – 13h : Cook your catch with optional tips from our two starred chefs : Yves Camdeborde – Sébastien Zozaya
13h : Lunch your exclusive menu
OPTIONS
Presence of a starred Chef to share his advice and experience
Organizing a Challenge: "Starred Fishing"

Different places to choose from depending on the season: river, lake or sea
The details of this emotion
From whaling boats in Biarritz to tuna boats in Saint-Jean-de-Luz, the Basque Country has a strong fishing culture and offers you an opportunity to discover this pleasure safely. You'll catch beautiful sea bass, sea bream and bonito, or salmon and trout in the river, depending on the season.
Erronda offers you many fishing trips, but that's not all, because the ultimate pleasure of the fisherman is to taste his catch to satisfy the gourmet tastes of his guests. Once back in port, you will be greeted by our chef who will advise you in the preparation of your catches.
I want to live this emotion!